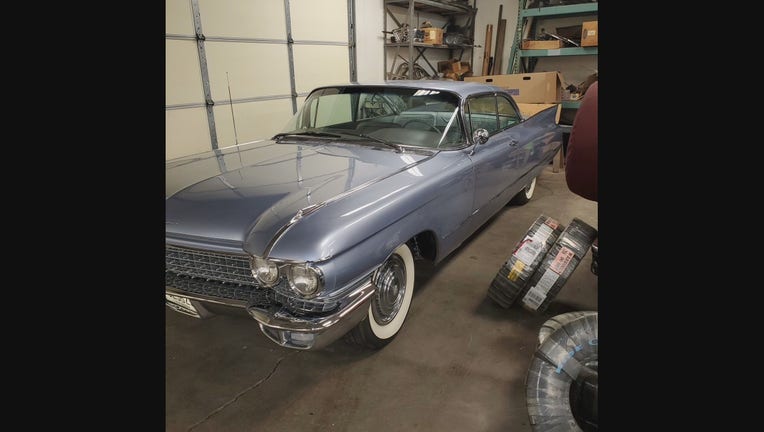 [FOX9] Vintage cars valued at more than $300,000 stolen from St. Paul body shop
ST. PAUL, Minn. (FOX 9) - Update: Police reported Wednesday that an investigator has recovered three of the six cars. Thanks to community tips, the LeMans, Firehawk and Coup deVille are on their way back to him.
[France 3] Isère : luxury car theft in Echirolles
This week, criminals stole two prestigious vehicles from a concession in the Grenoble area. The damage is currently being assessed.
[gmauthority.com]19 Vehicles Stolen From Orlando Classic Cars, Including Many Rare GMs
Florida-based dealership Orlando Classic Cars had 19 vintage vehicles stolen from its warehouse this week, including several rare General Motors cars. According to Orland Classic Cars' Facebook page, thieves broke into the dealership in the early morning hours of June 1st and made off with 19 cars that were in its inventory.
---
Discover KHIKO in 3 minutes, stopwatch in hand!
---
Not intrusive
No electrical connection is required. So no modifications du faisceau électrique. Can be used on non energized equipment.
Resistant to interference
Embedded intelligence allows KHIKO to communicate using several different frequencies, thus becoming more resistant to attempts at interference in its environment. 
Easy to install and to use
KHIKO is available in two versions : mechanical fixing and adhesively fixing, both very easy to install
---
Product net weight & dimension




KHIKO : 10,9 cm (∅) x 4,5 cm (h) / < 420 g


Packaging : 19,5 cm x 15 cm x 8 cm < 600 g

Connectivity




Port micro-USB

Communication and geolocation network




GSM & Sigfox / GPS & triangulation

Operating life




Lithium battery | > 1 year rechargeable | < 8 hours to fully charge.

Mobile application




iOS & Android

Protection ratings 




IP66 & IK10

Certifications




CE

Country coverage




Western Europe (For all other countries, do not hesitate to consult us)

Warranty




2 years

Versions


Mechanically system supply with USB rechargeable cable, installation notice, mounting kit 
Bonded system supply with USB rechargeable cable, installation notice, surface cleaner sachet