[ctvnews.ca] Police recover $80,000 worth of stolen property, including a tiny house, in Lillooet, B.C.
VANCOUVER -- Mounties in Lillooet, B.C., say they have recovered more than $80,000 worth of property that they believe was stolen from Boston Bar and the Okanagan.
[police.uk] Quad bike thieves foiled after stolen vehicle found in fog
This stolen quad bike will be returned to its rightful owner, after police tracked it down before it could be taken out of North Yorkshire.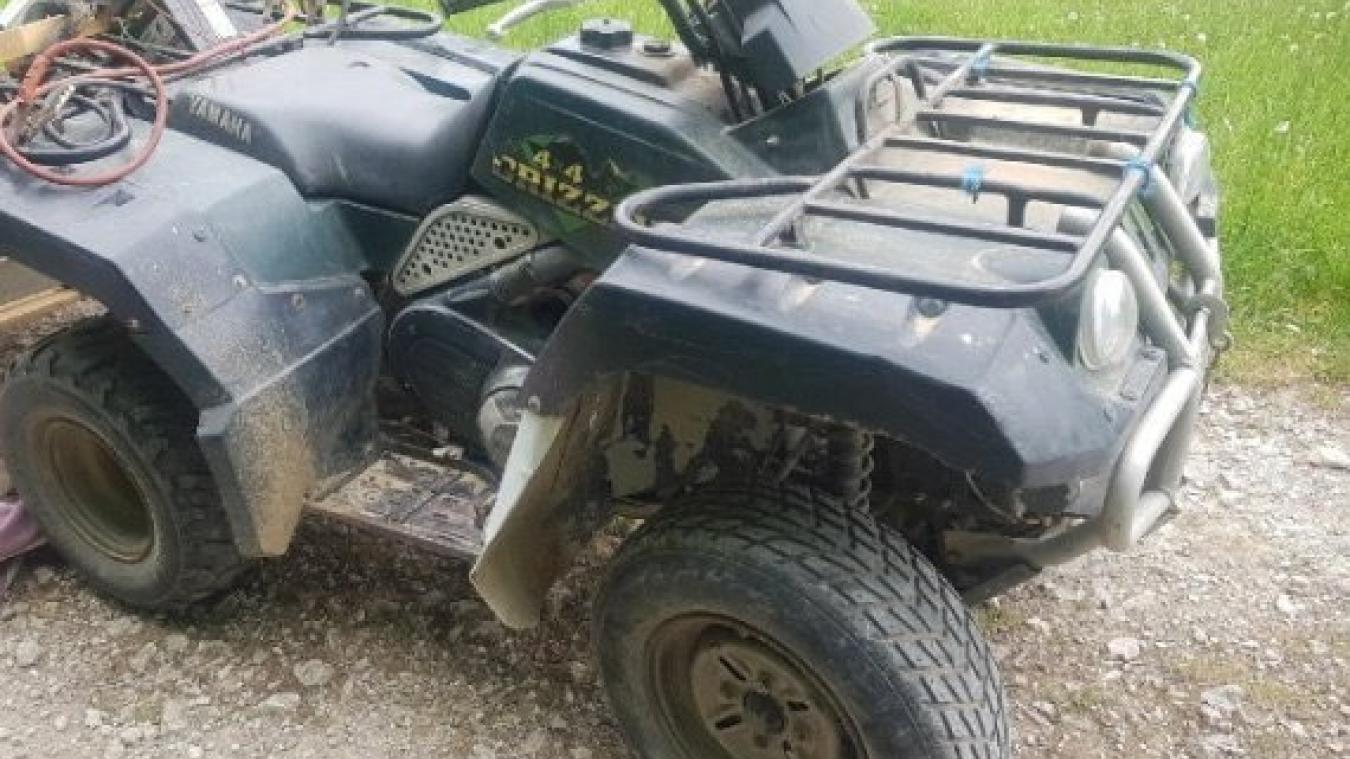 [le Messager] Sillingy / Sallenôves: two quads and mowers stolen by minors
Two teenagers, aged 17 and 15, broke confinement to commit thefts in Sillingy and Sallenôves.
---
Discover KHIKO in 3 minutes, stopwatch in hand!
---
Irremovable
KHIKO can be immovably affixed to the object that is to be monitored. 
Waterproof - IP 66
KHIKO has IP66 rating, KHIKO is water-resistant enough against rain, splashing and accidental submersion
Autonomy > 1 year and rechargeable
KHIKO is powered by lithium battery. KHIKO is therefore not dependent on the power source of equipment.
---
Product net weight & dimension




KHIKO : 10,9 cm (∅) x 4,5 cm (h) / < 420 g


Packaging : 19,5 cm x 15 cm x 8 cm < 600 g

Connectivity




Port micro-USB

Communication and geolocation network




GSM & Sigfox / GPS & triangulation

Operating life




Lithium battery | > 1 year rechargeable | < 8 hours to fully charge.

Mobile application




iOS & Android

Protection ratings 




IP66 & IK10

Certifications




CE

Country coverage




Western Europe (For all other countries, do not hesitate to consult us)

Warranty




2 years

Versions


Mechanically system supply with USB rechargeable cable, installation notice, mounting kit 
Bonded system supply with USB rechargeable cable, installation notice, surface cleaner sachet